Founders and Management
From left to right:
Colin Glass (CIO & Co-Founder) has a PhD in simulation and optimisation in quantum chemistry and is an accomplished academic — his scientific work has been cited over 3500 times. He has been working with distributed systems for over 15 years and among other things, has been developing novel consensus algorithms during the last 5. He is an expert in systems design, modelling, simulation and analysis. Furthermore, he is a sci-fi afficionado and believes in a future of seamless digital interoperability.
Peter Stein (CEO & Co-Founder) is a serial entrepreneur, specialising in business development of science-driven, high-tech startup companies. The companies he has co-founded have eight-digit annual sales, employ over 100 people, operate globally and have won numerous awards including the best startup of Switzerland and best Cleantech startup of Europe. Peter holds a degree in business engineering from ETH Zurich and a Diploma in Technology Entrepreneurship from HSG St. Gallen.
Marius Poke (CTO & Co-Founder) received his PhD in designing high-performance consensus algorithms, with Colin as his supervisor. His interest in DLTs started in 2014 during an internship at ETH Zürich, which resulted in the publication of DARE, a novel RDMA-based consensus algorithm. That was followed by the design and publication of the AllConcur/AllConcur+ leaderless consensus algorithms targeting large-scale systems. He initially developed the simulation engine to facilitate the evaluation of consensus algorithms.
Advisory Board
Thomas Puschmann has spent more than two decades at the nexus of technology and business in both science and business. He currently is Founder and Director of the Swiss FinTech Innovation Lab at the University of Zurich, Head of Switzerland's first Green & Sustainable Digital Finance & FinTech Research Initiative, Co-Founder of the Association Swiss FinTech Innovations, Member of the Swiss Innovation Council Innosuisse and President of the Swiss Digital Trade Platform. He serves as an advisor for many strategic national and international initiatives and is an advisory board member of various institutions to foster innovation and develop an innovation and start-up ecosystem. Before his current position he was heading a large international financial services research project at the Universities of St. Gallen and Leipzig and was a visiting scholar at MIT Sloan School of Management. Prior to this, Thomas spent more than four years in consulting where he was a member of the executive board at ESPRiT Consulting and The Information Management Group.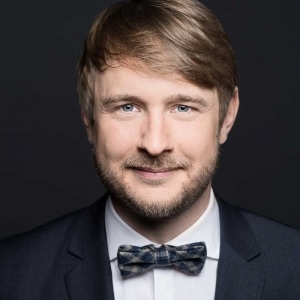 Prof. Gilbert Fridgen is the Paypal-FNR PEARL Chair in Digital Financial Services at the SnT, the Interdisciplinary Center for Security, Reliability and Trust at the University of Luxembourg. He is also an Adjunct Professor with the Research Center Finance & Information Management at Fraunhofer Project Group Wirtschaftsinformatik and collaborates closely with the Fraunhofer Blockchain Lab.
He regularly speaks at business-related conferences and gives interviews to media outlets. He served as an expert for multiple governmental bodies, such as the German Bundestag and altogether 6 German Federal Ministries as well as for the European Commission with its European Blockchain Partnership and European Blockchain Services Infrastructure (EBSI) and in the Academic Advisory Board of the International Association for Trusted Blockchain Applications (INATBA). The performance of enterprise blockchain systems is one of his main areas of research.
We are proudly supported by Exist